Our Family of Brands and Products
At 4Front, our team is dedicated to creating the best, high-quality cannabis products and brands that won't break the bank. Now available in California, Massachusetts, Illinois and Washington.
State of the Art Methodologies
As one of the first and most trusted cannabis companies in the world, we believe that everyone should have access to the plant's potential. That's why we've been working hard to develop state-of-the-art, low-cost cultivation and manufacturing methods that let us bring you outstanding cannabis at a great price. We actively monitor the market for product gaps, and using our skillsets and standardized process, we can quickly capitalize, creating a finished product in a four to six week time span. In the last decade, we've given you some of the most popular, award-winning cannabis products out there. In fact, we've developed more than 20 cannabis brands and over 1,800 products, so whether you're looking for flower, pre-rolls, vapes, concentrates, edibles, tinctures, capsules or topicals — we've got you covered.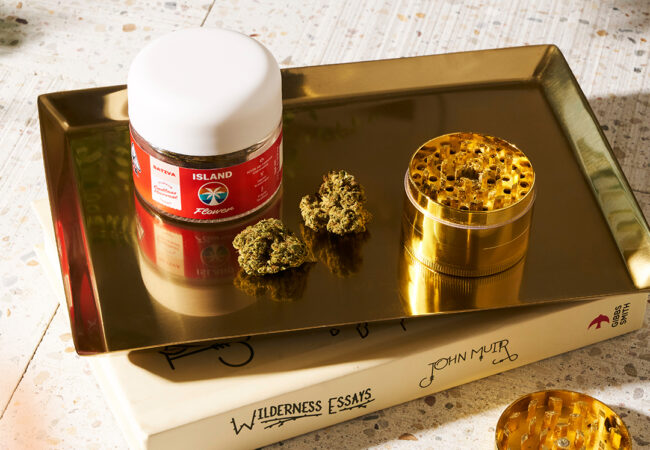 Flower
Weed for the People
This is where it all began. From strains that have stood the test of time to brand new batches with the best and brightest phenotypes in our gardens, we grow great weed that fills any need. Our flower impresses even the most seasoned cannabis connoisseur, and the price is so low you never have to worry about running out.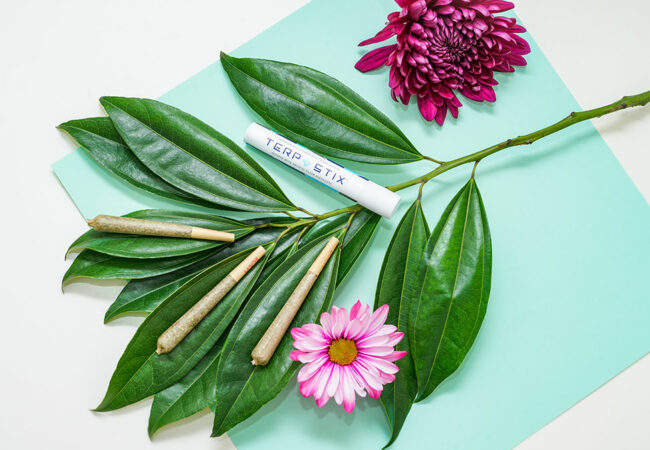 Pre-Rolls
The Perfect Roll, Everytime
People have always gathered around the fire to celebrate life with their friends and loved ones. Just add that fire to our exceptionally-crafted pre-rolls and feel the magic of cannabis, together. We offer pre-rolls in a nearly-endless variety of strains, and infused pre-rolls for when you want to turn it up to 11. Our proprietary mixing process perfectly blends premium flower and distillate for an infused pre-roll that burns evenly and goes far beyond just getting the job done.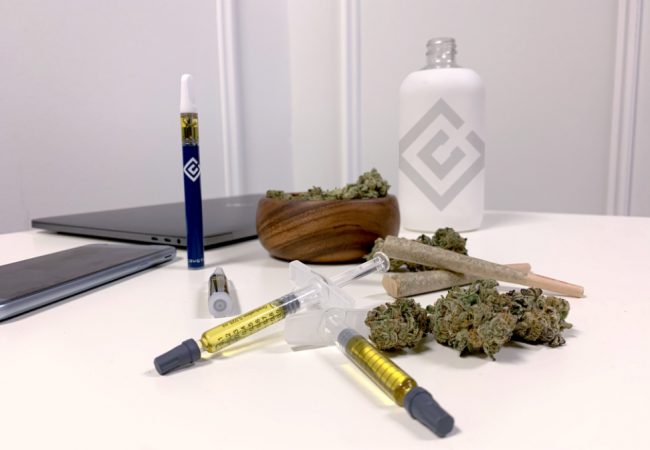 Vaporizers
Cannabis Plus Convenience
Embrace modernity. Our vaporizers are portable, rechargeable, smell-less, and easy on the throat. They're the crossroads for all the best quality-of-life additions we've engineered for the cannabis experience. Best part is, all of that is yours with the press of a button.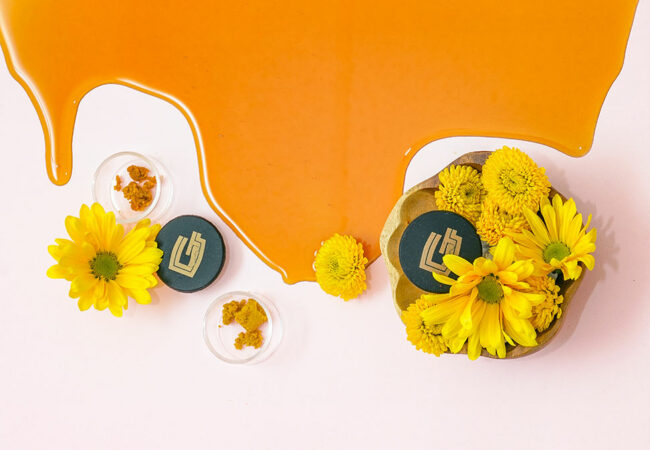 Concentrates
A Focus on Quality
Leave the chemical engineering to us. We oversee the entire process of creating our proprietary blends, from cultivation to distillation, in order to perfectly replicate a flower's terpene profile. The result is potent concentrates that boast far and away the best bang for your buck out of any on the market.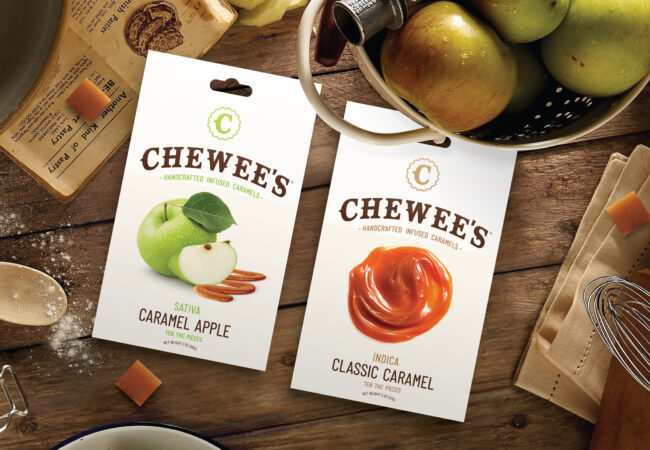 Edibles
You Imagine It, We Make It
And then we bake it. Or candy it, or just about anything else. Gummies, fruit chews, caramels, chocolate, mints, cookies, brownies, you name it, we have it. We even infuse sugar and spice (and everything nice) to make sure there's an edible that fits your palate. Our kitchen is open!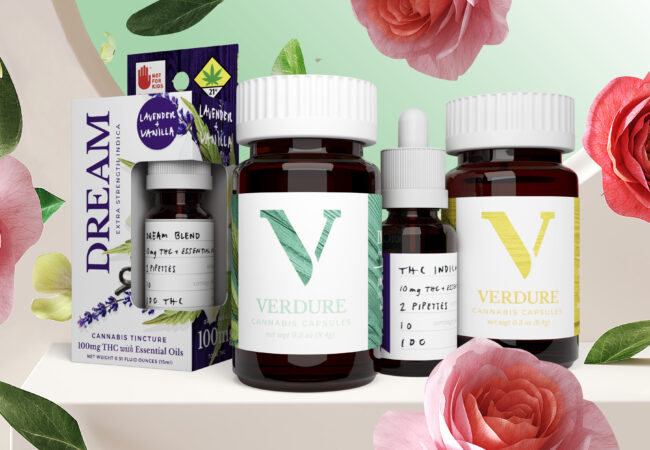 Tinctures & Soft Gels
A Helping Hand
Our tinctures and soft gels are the perfect self-care support for life in a stressful world. Our natural herbal solutions are a great alternative to help ease the aches, pains, and stresses that come along with everyday life. We all need extra support when fatigue or frustration flair up. "Relief" is on the way.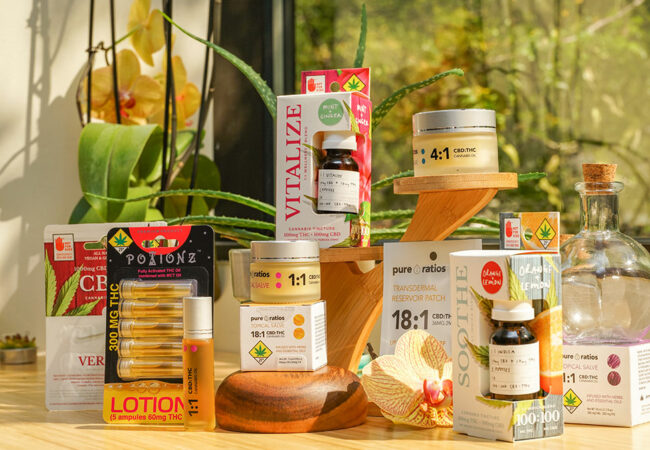 Topicals
Relief & Recovery
If easy, long-acting solutions are what you need, then you don't need to look any further. We have a proprietary botanical formula that delivers chemical-free cannabinoids in patches, oils, and salves. We offer topicals in so many forms, we're sure you'll find the perfect one that fits your lifestyle.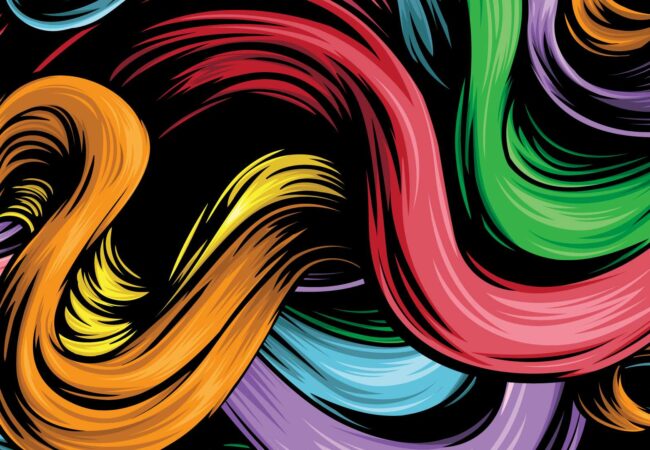 Partner with Us
Are you a retailer interested in carrying our products?
We offer a family of products that serve the full spectrum of customer and consumer needs for virtually any lifestyle. If you're interested in learning more, or you just have general inquiries about our extensive portfolio, please feel free to reach out.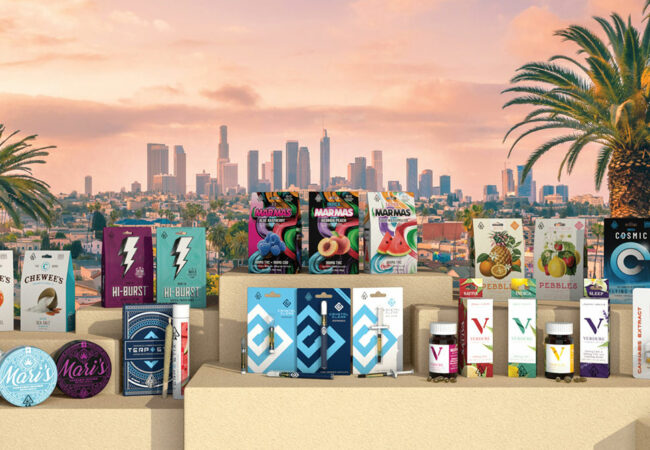 4Front California
California Cool
4Front has come to California and brought its full service portfolio of quality cannabis products at affordable prices. Available products in California include gummies, lozenges, caramels, fruit chews, capsules, tinctures, vapes, and infused pre-rolls. There is something for everyone!
Our Brands
We produce over 20 recreational Brands for flower, edibles, tinctures, concentrates and topicals and currently offer approximately 1800 SKUs.  Evaluating customer demand and analyzing market data is key to efficient product development and using these insights we can expand and refine product offerings and develop new lines and SKUs rapidly and efficiently.