Josh Rosen and Kris Krane invited to take part in SXSW's Cannabusiness track 
PHOENIX, Ariz., Feb. 18, 2020 – 4Front Ventures Corp. (CSE: FFNT) (OTCQX: FFNTF) ("4Front" or the "Company") is pleased to announce that two members of its leadership team have been invited to participate in this year's SXSW Conference.
4Front CEO Josh Rosen and 4Front President Kris Krane, who co-founded the cannabis company in 2011, will each present during the iconic conference's Cannabusiness track. They will speak on the future of the rapidly evolving and expanding cannabis industry.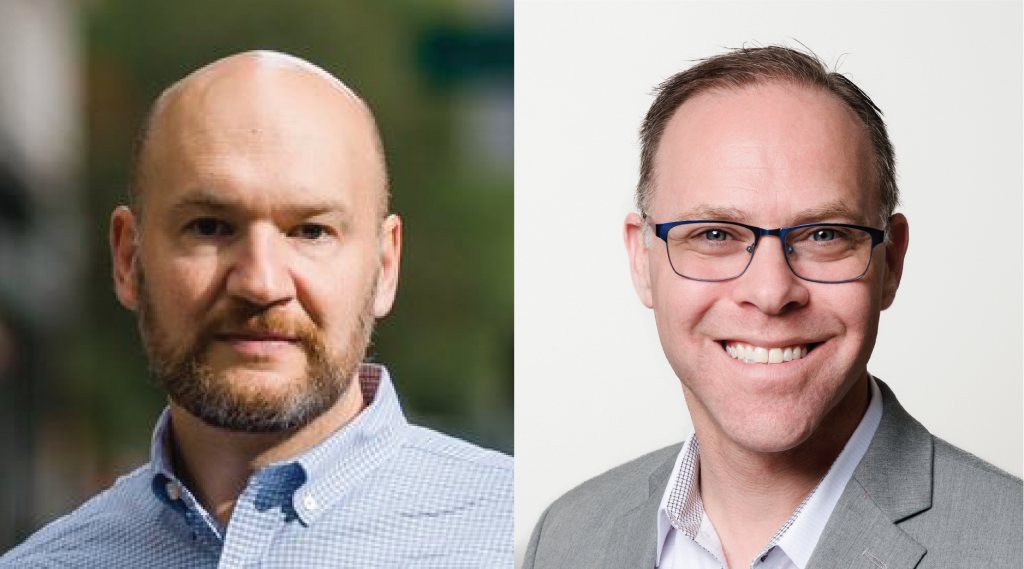 Kris Krane, who also serves as president of Mission Dispensaries, 4Front's retail division, will give a talk titled "Frenemies: Cannabis Activists & Cannabis Industry," which will explore the sometimes-strained relationship between the industry and activists within the space. His talk will examine how the two can support each other, where they clash and why he thinks the industry has an obligation to support the drug-policy-reform movement. That talk is scheduled to take place on Wed., March 18, 2020, at 11 a.m. CT at the Hilton Austin Downtown. 
4Front CEO Josh Rosen will participate in a panel discussion titled "The Future of Cannabis Consumption," which will discuss consumer-consumption trends within the multi-billion-dollar cannabis industry. The panelists will discuss the rise in vape culture, the diversification of form factors for cannabis products, and the future of consumption habits. That panel is scheduled to take place on Sat., March 21, 2020, at 2 p.m. CT at the Hilton Austin Downtown.
"SXSW is one of the premier cultural and technological showcases in the world and its embrace of the future of cannabis signals another step forward for the industry. Kris and I are excited to have the opportunity to share our knowledge and experience with this audience," Rosen said.
Krane added: "Finding mainstream avenues to educate and share information have always been critical factors to the advancement of the legal cannabis industry. For decades, activists and entrepreneurs have recognized the potential of cannabis to reshape how we grow economically and societally, we are now seeing the fruits of that labor in the rise and excitement surrounding the space."      
For more information regarding the SXSW Conference, please visit https://www.sxsw.com/
About 4Front Ventures Corp. 
4Front is a cannabis company designed for long-term success and built upon battle-tested operating capabilities at scale, experienced and committed leadership, a strategic asset base, and a commitment to being a magnet for talent. From plant genetics to the cannabis retail experience, 4Front's team applies expertise across the value chain. 4Front has invested heavily to assemble a comprehensive collection of management skills and hands-on operating expertise to capitalize on the unique growth opportunity being afforded by the increased legalization of cannabis. For more information, visit 4Front's website. 
Investor Contact 
Andrew Thut, Chief Investment Officer 
[email protected] 
602-633-3067 
Media Contact 
Anne Donohoe / Nick Opich 
KCSA Strategic Communications 
[email protected] / [email protected] 
212-896-1265 / 212-896-1206 
This news release was prepared by management of 4Front Ventures, which takes full responsibility for its contents. The Canadian Securities Exchange ("CSE") has not reviewed and does not accept responsibility for the adequacy of this news release. Neither the CSE nor its Regulation Services Provider (as that term is defined in the policies of the CSE) accepts responsibility for the adequacy or accuracy of this release.
This news release does not constitute an offer to sell or a solicitation of an offer to sell any of the securities in the United States. The securities have not been and will not be registered under the United States Securities Act of 1933, as amended (the "U.S. Securities Act") or any state securities laws and may not be offered or sold within the United States or to U.S. Persons unless registered under the U.S. Securities Act and applicable state securities laws or an exemption from such registration is available.